Jet Fm is the first community radio station in Jamaica.
JEFFERY TOWN PROFILE
The community of Jeffery town is located in western St. Mary, nestled between Gayle and Guy's Hill. The community comprises of several districts as specified by the Social Development Commission: Barker, Salisbury, Coffee Walk and Top Road. The community is located several kilometers from the resort town of Ocho Rios and the market district of Linstead.

Jeffery town has come a far way in terms of development; from the famous dollar a mile taxi, operated by a returning resident, to proper roadways, the construction of the Enid Gordon Maternal Clinic and also the establishment of a Multimedia Centre and its own Community Radio Station- owned and operated by the Jeffery Town Farmers Association, a community group working for the development of the community. The school, which is housed in two trailer bodies, is still struggling to keep the number of students in its doors; a dilemma which took the establishment after it was gutted by fire in 1996.

The Jeffery Town Primary School now has an enrolment of approximately 100 students. Notwithstanding, students from Jeffery Town continue to excel in the G-SAT examination, earning places is some of the most prestigious schools in Jamaica. Many past students have tone on to become great leaders, politicians and serving in various walks of life in Jamaica and in the diaspora. The school has an active past student's association with branches in Jamaica and North America.
The community has its own colourful history, the name coming from an affluent family which owned the lands (Salisbury Estates) and slaves back then in the 17th century. The community has come a far way yet there is more room for development, we aim to make Jeffery Town a model community in Jamaica and the Caribbean at large. It is with these things in mind that we implore you bloggers to assist and contribute to community development in all ways you can.>
Each individual's liberty is individual power but a community is a mass compounded of individual.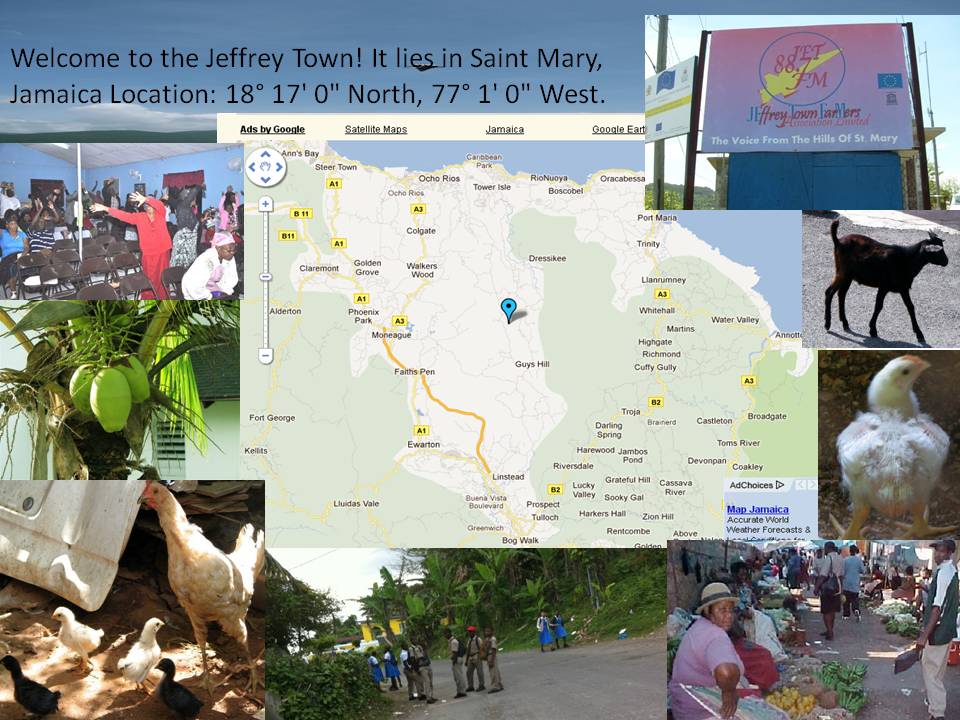 RADIO
CLICK THE (PLAY BUTTON)
CHECK-IN WITH US! LET US KNOW WHAT'S ON YOUR MIND.